Add to your wish list this fantastic adventure and sign up for a day of excitement, participating in a truffle hunt alongside beautiful hunting dogs. Accompanied by a professional guide with his trained dogs, for 1 hour you can share a wonderful experience in searching for truffle throughout the oak forests that border our Farm.
In this truffle land, you will discover precious black truffles (different varieties: "prized black winter truffle", "scorzone" and "uncinato"). You will be taught how to identify the various species of trees and the ideal habitat for truffle growth.
Upon arrival the guests are greeted by their host in our Welcome Center for a brief walking tour of our Educational Farm.
Lesson on: how to recognize and search for Truffle
1 hour of truffle hunting with professional guide that will teach you the technical informations about truffle. You will learn why they are fondamentals in the slow-food movments and how to use and keep them.
Lunch or Dinner completely based on truffle:


Appetizers: cold cuts and cheeses, truffle bruschetta, lonzino with truffle shavings;
First Course: Tagliolini home made pasta with truffle;
Second Course: meat with truffle shavings; 
Dessert: Farm's desserts.
Available on request, vegetarian and vegan menu..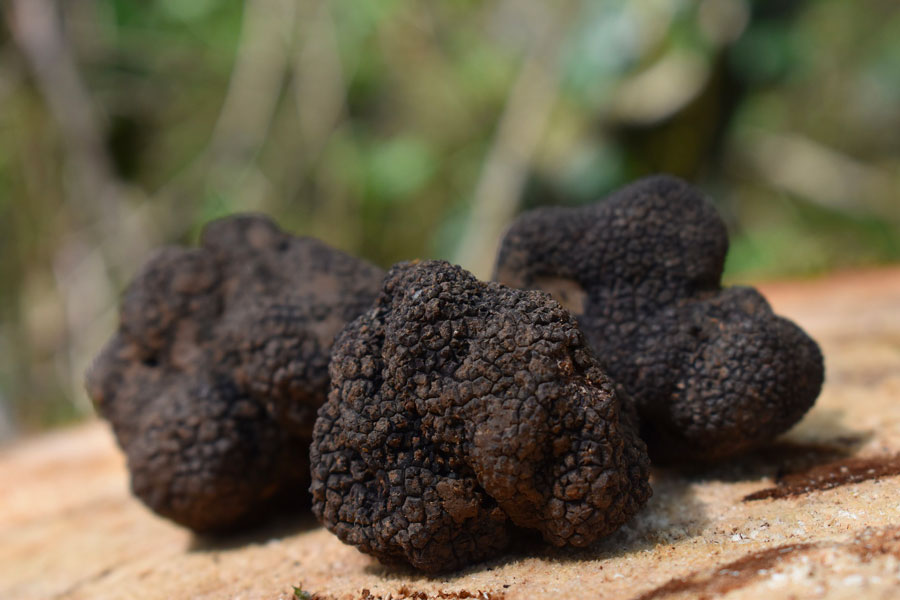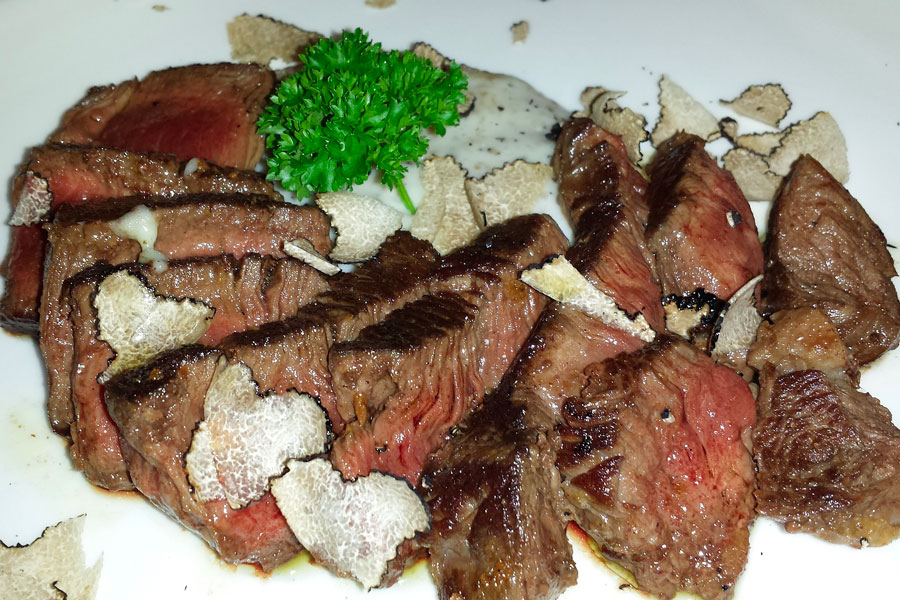 Other info:
Time: All day from 10.00 am
Duration: 150 min.
Park: Free all day
Availability: All year. Appointment is necessary.
Notes: In case of intolerance or allergies, alert the staff during the booking and before the tasting.
Make sure to dress in appropriate ways for a hike in the woods, with shoes and trousers suitable for walking.
Cancellation Policy: The package requires a credit card as a guarantee. Payment will be made at the time of the event in the farm. Free cancellation 15 days before the event. We recommend to call for further details.