VISIT THE FARM
Love for nature and for animals is something you learn since childhood. We were born and grew up here and we knew how to respect nature in every aspect. So we decided to organize educational tours and recreational activities dedicated to schools and families. Also for University Students! Thanks to the various realities of the Farm, with its Organic Garden, its animals and its other "thousand" attractions in a certified BIO environment, children can immerse themselves in the healthy genuineness of rural life. A joyful and constructive experience to discover the wonders of agriculture and get in touch with its protagonists.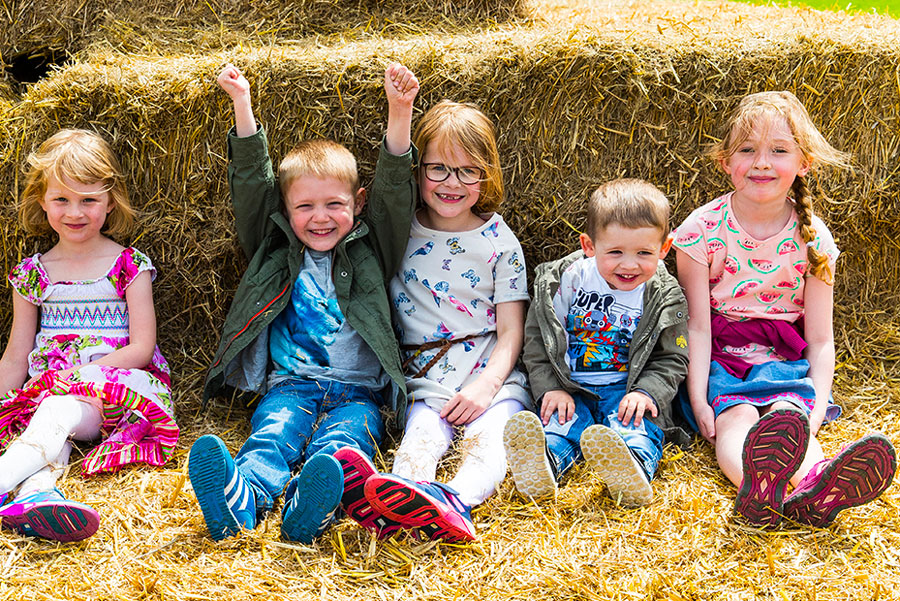 Educational Farm Natura e Gusto open to All!
• Elementary School
• Middle School
• High School
• University
• Families with children
TASTING
"Everyone eats and drinks, but few appreciate taste"
~ Confucius
This is the phrase that probably best sums up our philosophy. Tastings in the farm are not just meals or delicious aperitifs, but they consist of a unique experience where the purity of nature manifests itself in our crops and it is intertwined with the culinary art of our corporate kitchen.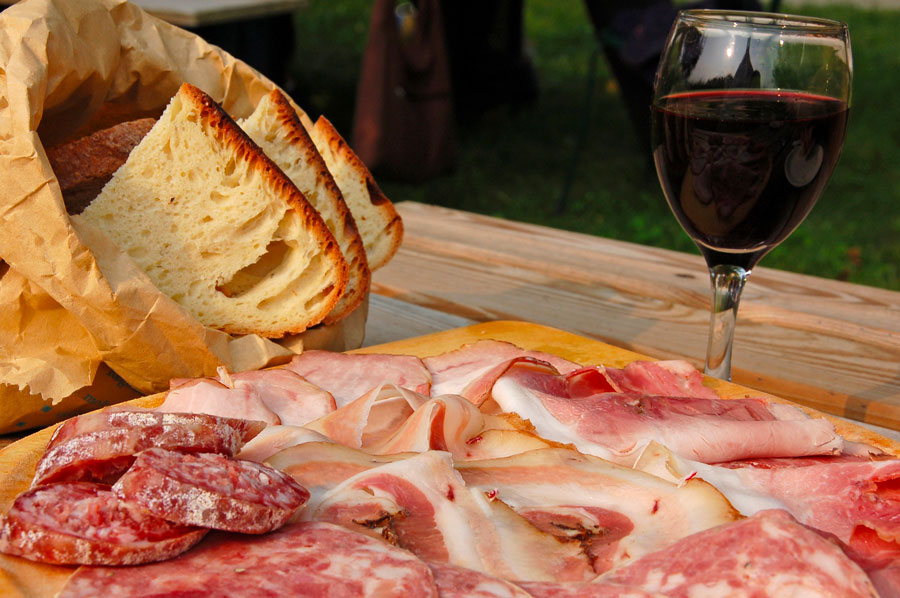 They are available:
Vegan Food
Salami and cheese plate
Lunch and Dinner
Organic vegetables
TRUFFLE HUNTING
Truffle is absolutely one of the products that most represents the uncontaminated naturalness of our landscapes. Just near the farm there are some our woods that every year give us excellent truffles of Scorzone and Nero d'Inverno variety. With our faithful friend Raul (in photo) we go truffle hunting to satisfy the most refined palates of our customers. 
Would you like to take this experience with us?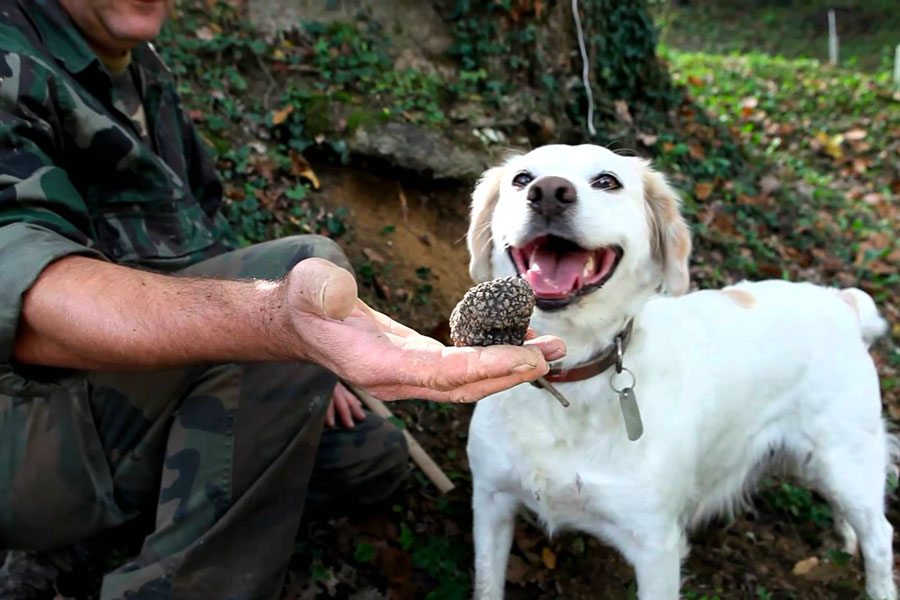 The truffles taken will be yours! You'll be able to...
• Find truffles with us
• Take them home, or...
• Let our Chef cook them and... 
• Taste them in farm!
...Giving you a meal with truffles!
SERVIZIO DI E-BIKE
"Everyone eats and drinks, but few appreciate taste"
~ Fabrizio Caramagna
Scopri i nostri fantastici paesaggi, la natura incontaminata e gli scorci suggestivi del nostro territorio. Sono tante le meraviglie che circondando le nostre vite, dobbiamo solo avere il coraggio di esplorare. Con il nostro servizio di affitto e-bike potrai fare delle escursioni nei sentieri più belli dell'Umbria, ripercorrendo anche il percorso che Santa Rita percorreva per andare da Cascia a Roccaporena.
TREKKING ROUTES
"Natura e Gusto" Educational Farm is the ideal starting point for trekking and hiking along the paths around Cascia, the birthplace of Saint Rita. Our property extends between woods, beautiful fields and wonderful views. Beauty of natural landscape is combined with the charm of ancient history. From the Roman tomb of Manigi to the ancient tower of Tazzo, up to the path that Santa Rita traveled to go from Cascia to Roccaporena.
A fascinating journey, back in time, in the radiant cover of the Umbrian mountains.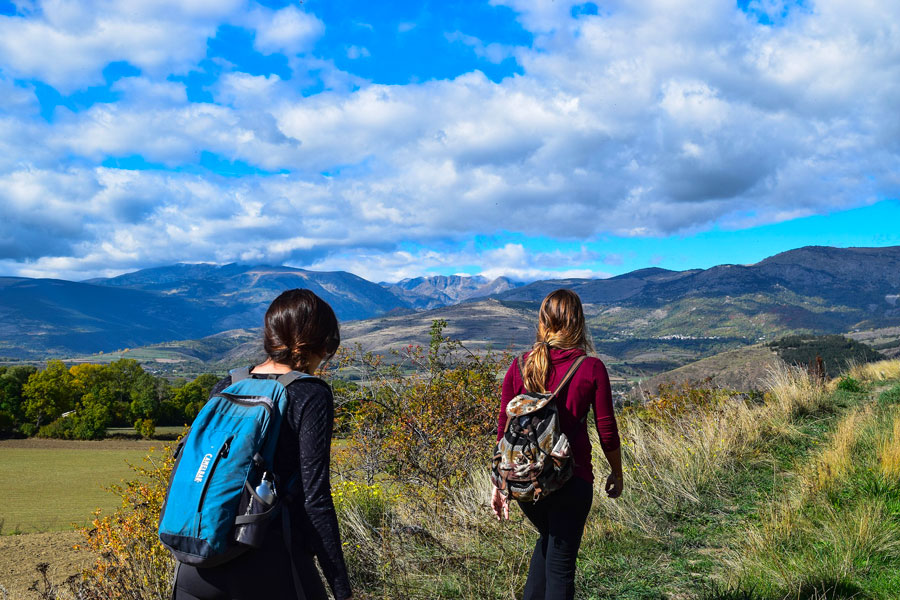 They are available:
Short route: 30 min. (suitable for everyone)
Average route: 1 hour.
Long route: 2 hours.
Ask for more information at:
fattorianaturaegusto@gmail.com
COOKING CLASS
Our Chef Alex is the creator of every dish that is served in front of your eyes, ready to be enjoyed. His experience, his love for cooking and his knowledge about traditional Italian flavors are his closest collaborators during your Cooking Class!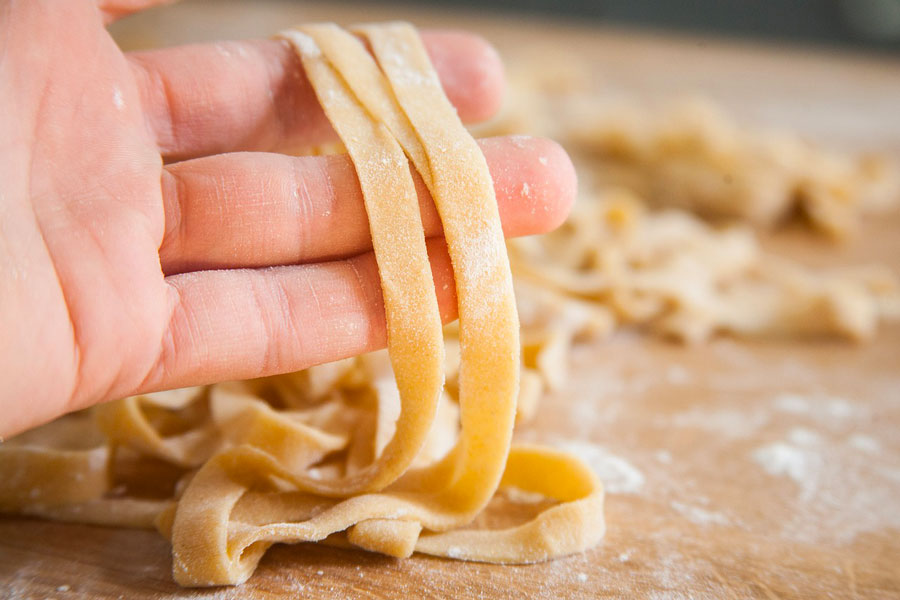 Learn just now how to make the best dishes of traditional Italian and Umbrian cuisines.
• Homemade Pasta
• To cook truffle
• Vegan food
• Saffron
And much more…