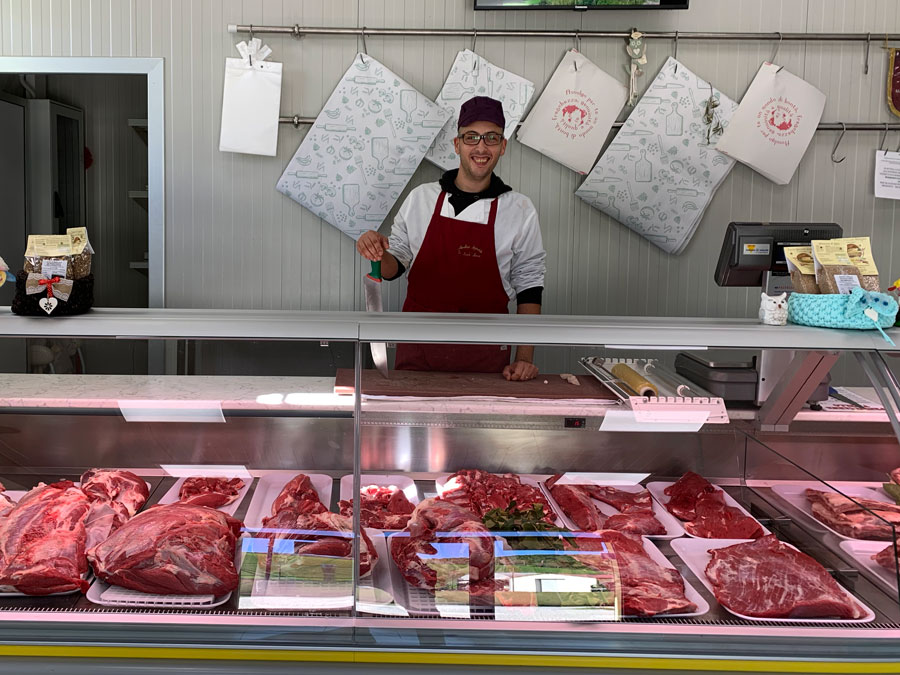 Hi, this is Manuel. I take care of all the meat production of the Educational Farm "Natura e Gusto".
Our fresh meats do not contain any kind of food preservatives and colorings and this makes them really pure.
Furthermore, we feed the animals with healthy foods, composed of fresh grass, hay (mix of alfalfa, crocetta, clover and wild field grass), spelled, corn, fruits, acorn. They are periodically checked and visited by the local veterinarian and they are under the careful control of the Local Healthcare Company.
Try us!
Ask for the animal's license in the shop and evaluate its origin.
WE ARE OPEN:
Saturday (8:00 am – 1:00 pm e 4:00 pm – 8:00 pm)
Sunday ( 8:00 am - 1:30 pm)

BOVINE MEAT
Steaks
Slices
Minced
Roast
Meat Roll
Muscle
Ribs
Stew
PORK MEAT
Fresh Sausages
Aged sausages
Bacon
Ribs
Neck steak
Salami
Ham
Loin
Cheek
Save money immediately!
Take advantage of our Family Package
Inside you can find:
Slices (1 Kg)
Minced (1 Kg)
Stew (1 Kg)
Steaks (1 Kg)
Roast (1 Kg)
Info and prices
Manuel   +39 339 1662333
Our Butcher's Shop is located not even 1 Km from the Farm, in Località Padule.